The male producer appears at the end of every episode during a short segment called Producer Says. He takes phone calls from kids around the world about that day's episode. Many times, callers will point out the more fantastic elements of the episode, and he will explain why the show used such an extreme example (like kids turning into raindrops, or traveling to outer space). He will also occasionally quiz the kids that are calling in, or point out extra information that the episode left out. He shares his office with Liz, and sometimes The Female Producer.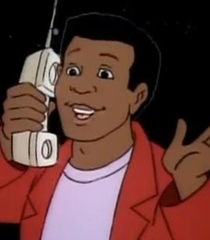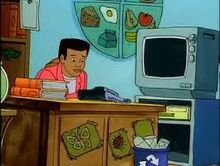 He bears a passing resemblance to Tim, much as the female producer does to Wanda.
Episodes he appeared in, or at least mentioned:
Ad blocker interference detected!
Wikia is a free-to-use site that makes money from advertising. We have a modified experience for viewers using ad blockers

Wikia is not accessible if you've made further modifications. Remove the custom ad blocker rule(s) and the page will load as expected.