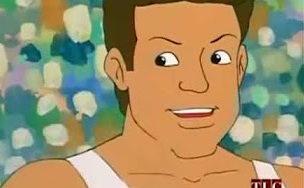 Garth Sinew is the strong bodybuilding P.E. teacher at Walkerville Elementary. He only appears in "Works Out" as Ms. Frizzle's toughest competition in the Teacherathalon, and the episode's main antagonist.
Trivia
He was voiced by NFL Hall of Fame quarterback Dan Marino of the Miami Dolphins.
Ad blocker interference detected!
Wikia is a free-to-use site that makes money from advertising. We have a modified experience for viewers using ad blockers

Wikia is not accessible if you've made further modifications. Remove the custom ad blocker rule(s) and the page will load as expected.