Major funding for The Magic School Bus was provided by the National Science Foundation, supporting education and research in science, mathematics, and technology. And, Microsoft Home supports The Magic School Bus and other programs that further learning, exploration, and discovery. Additional funding was provided by U.S. Department of Energy, and Carnegie Corporation of New York (Seasons 1-4), and by the Corporation for Public Broadcasting, and the annual financial support from Viewers Like You (Seasons 2-4).
http://www.youtube.com/watch?v=qFAnrJKx8uw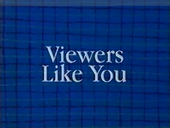 (note: The Viewers Like You sign was taken from Arthur)
Ad blocker interference detected!
Wikia is a free-to-use site that makes money from advertising. We have a modified experience for viewers using ad blockers

Wikia is not accessible if you've made further modifications. Remove the custom ad blocker rule(s) and the page will load as expected.